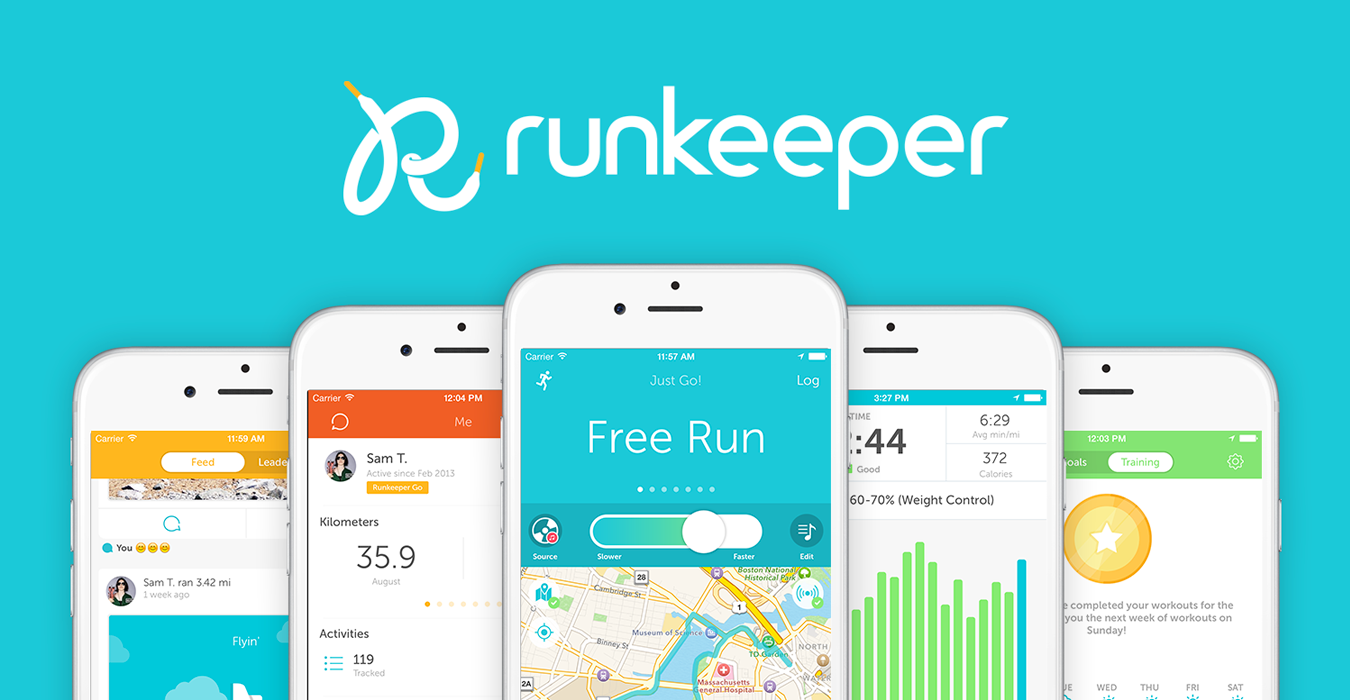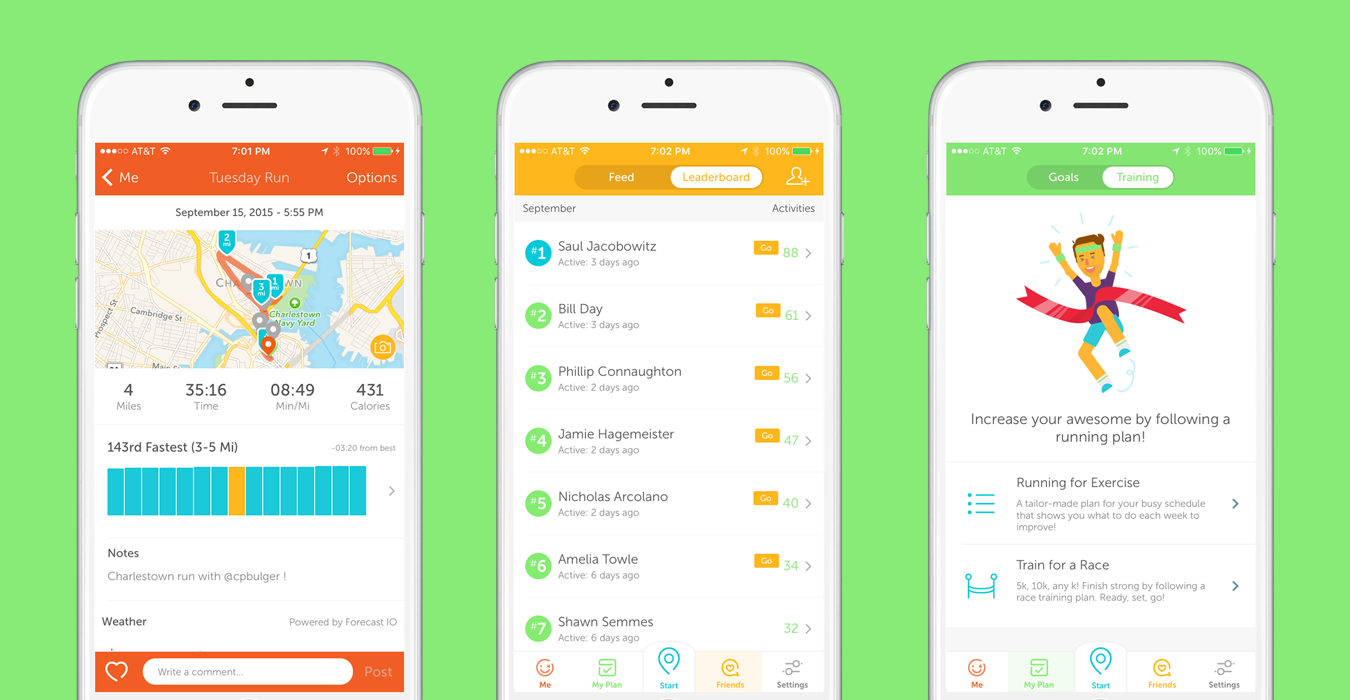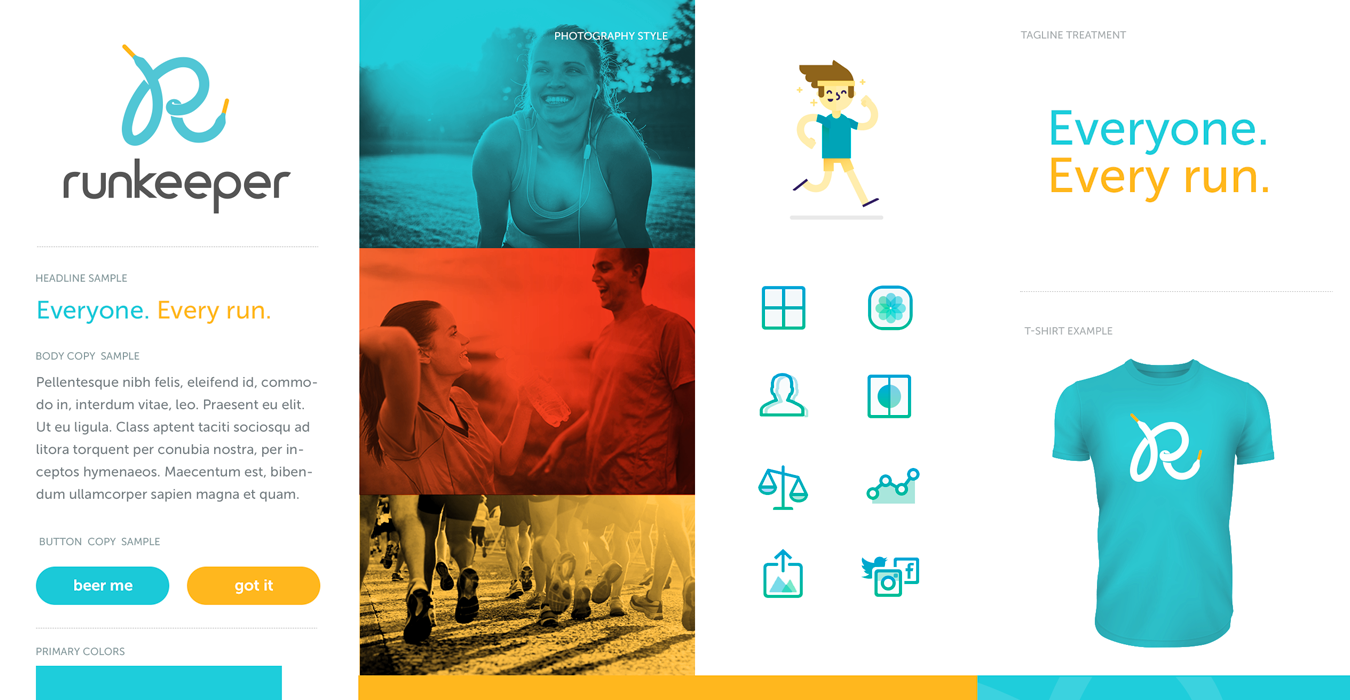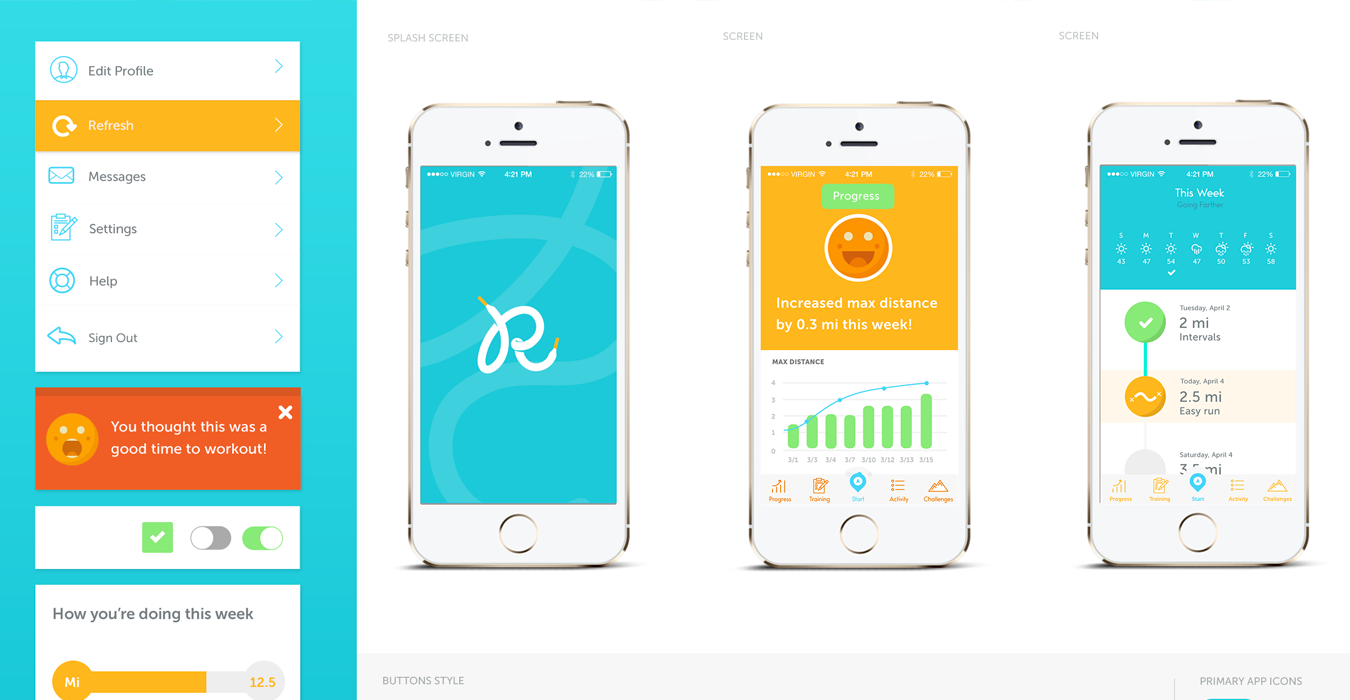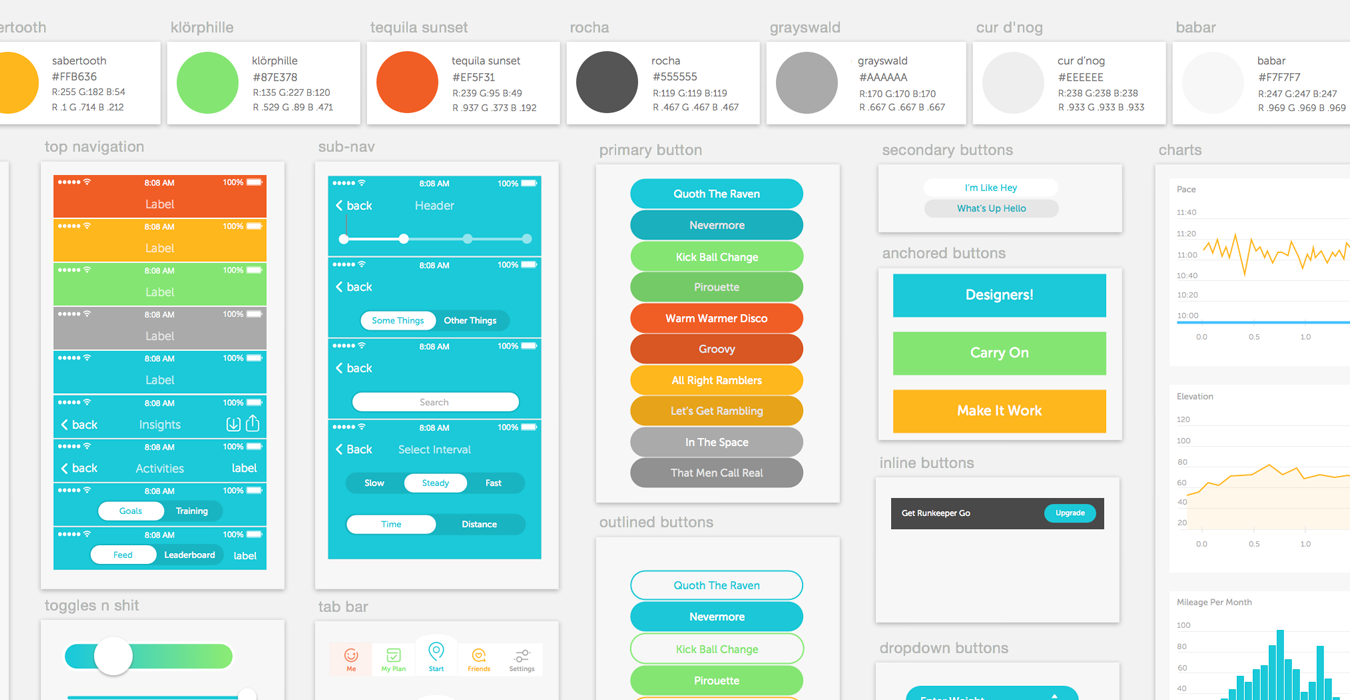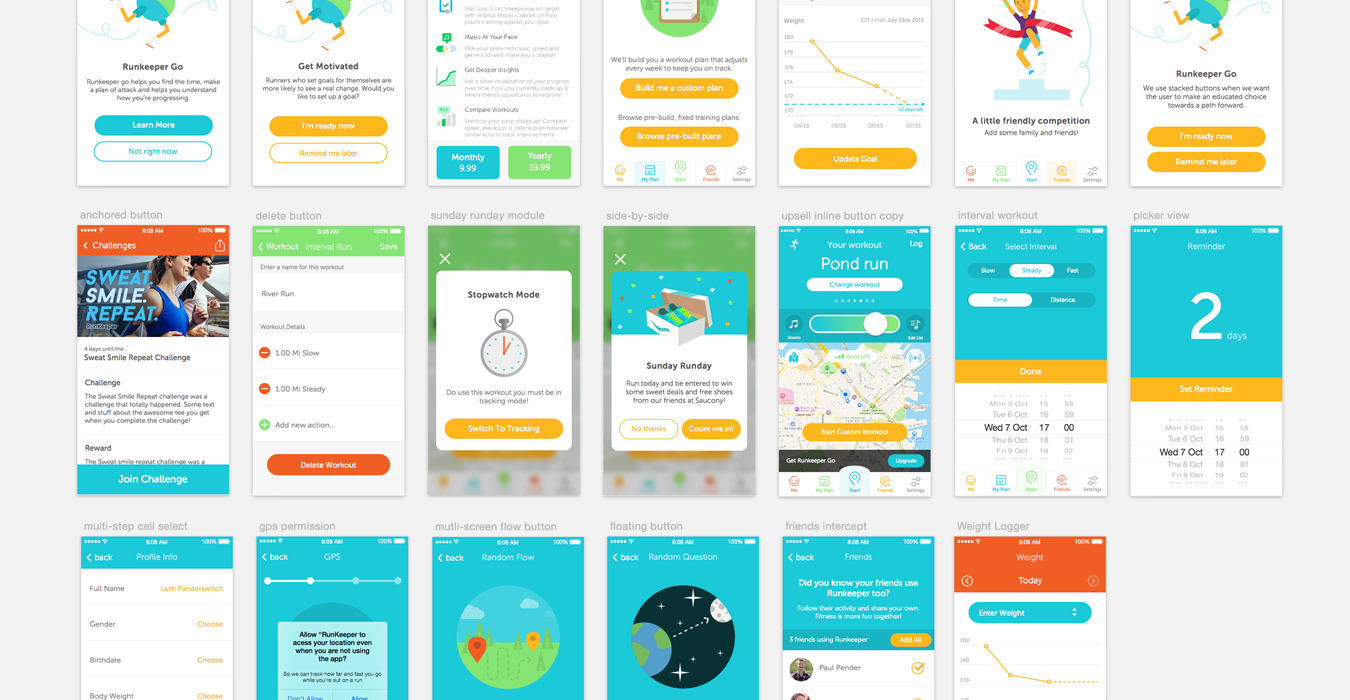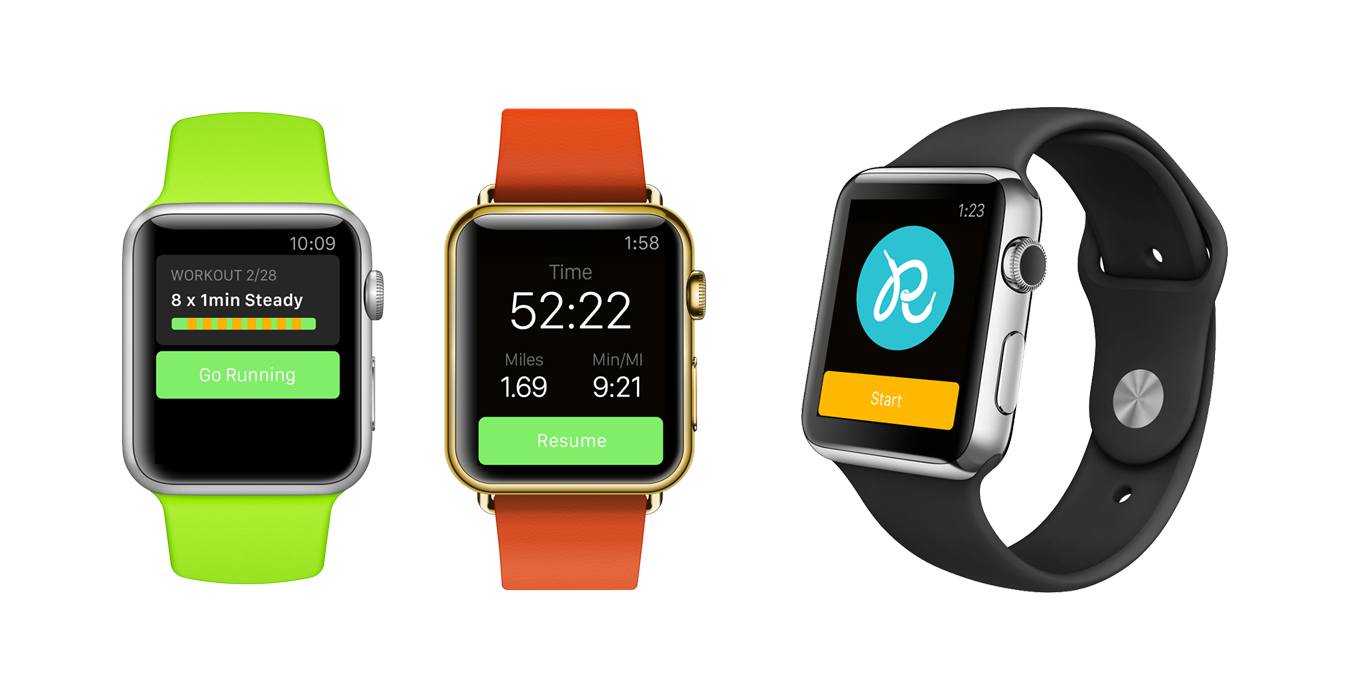 Overview
Runkeeper is an mobile app that tracks your fitness and gives you insight on how to better yourself through your fitness journey.
The Process
From iPhone to Android, from iPhone 3G to the Galaxy Nexus 6, the team worked to ensure that the app was built efficiently, effectively, and beautifully. The UX team worked closely with product, engineering, marketing, and business development to provide the user with the highest quality end product as possible. This entailed designing component libraries, documenting user flows, and integrating the design team into the engineering process to streamline the scrum teams. We also worked within a globalized framework so that the app could be support by twelve languages.

Runkeeper Rebrand
The UX team was involved in numerous reskins of the app both on iPhone and Android. Additionally, the company most recently went through an entire rebranding. We worked from scratch developing moodboards to help us understand the direction we wanted to go in. The moodboards consisted of identity, color palettes, typography, mobile patterns/UI, and plausible marketing designs to convey our overall thoughts of how the ultimate voice and tone of the brand would be like.
After choosing final moodboards, the designers tackled the arduous process of creating a comprehensive GUI and component library that housed all the details and specifications for nearly all elements of the mobile app. This gave the engineers a resource for understanding how a piece of functionality worked and the expectations of the final product both from an interaction and visual design standpoint.
Runkeeper is supported on the iPhone, Android, and the web. We were also one of the first to market on the Apple Watch and the Android Wear devices.
Co-designed by Drew Condon, Sue Yee, and Mariah Muscato.